REVOLV Verified for Milestone XProtect®️
Milestone Systems has verified BCD's REVOLV hHCI solution for XProtect Corporate 2021 R1. The test environment consisted of 600 cameras with management and recording on separate servers. REVOLV achieved a combined maximum throughput of 2457.6 Mbit/s.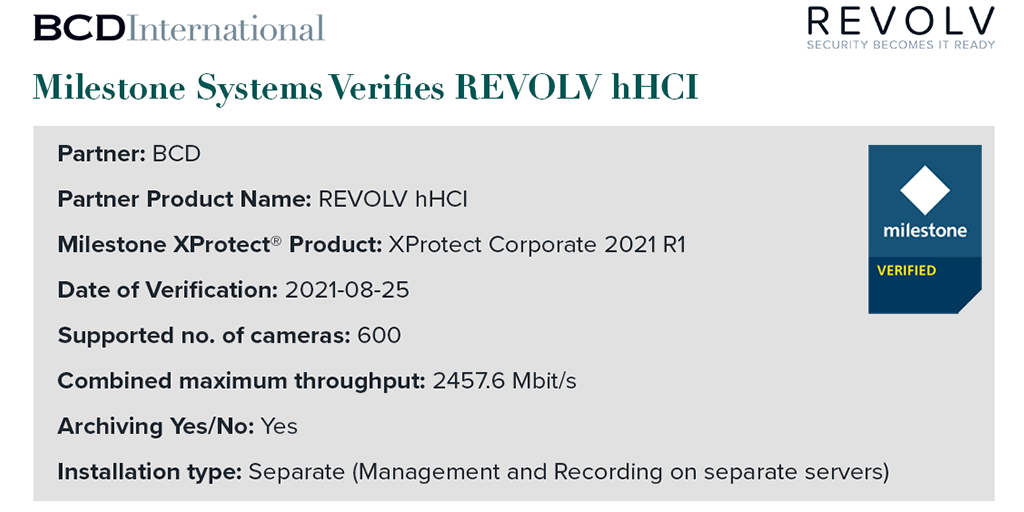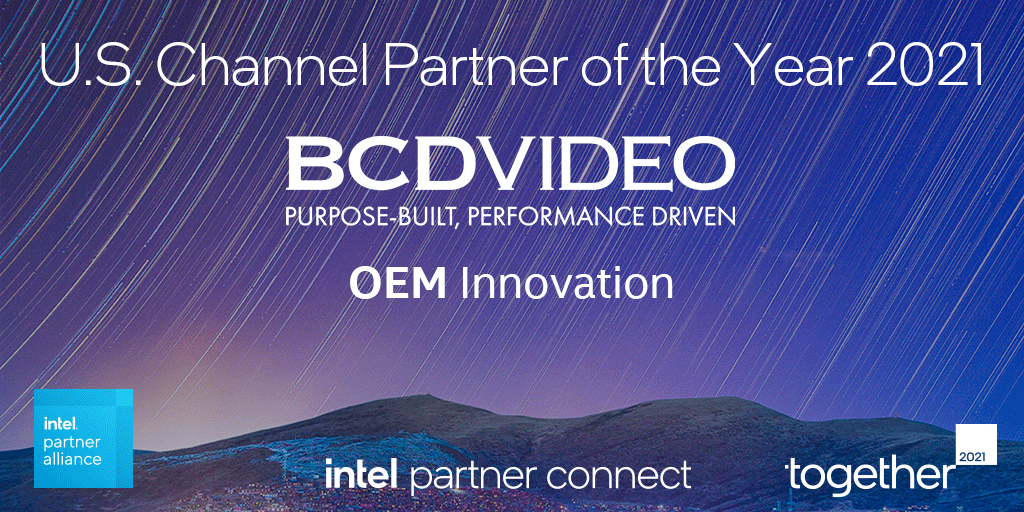 BCDVideo awarded 2021 Intel OEM Innovation Partner of the Year
BCDVideo was recognized for creating the innovative REVOLV platform of hybrid hyperconverged infrastructure (hHCI) systems that allow users to consolidate disaggregated workloads and scale compute and storage with ease – all powered by Intel® Xeon® Scalable processors.
The Newest Innovation in
Hybrid Hyperconverged Infrastructure
Hybrid hyperconverged infrastructure (hHCI) provides a new powerful option for companies who want to increase or scale one virtual hardware system without increasing or scaling another at the same time.
REVOLV Key Features
Hybrid hyperconverged infrastructure (hHCI) is a valuable and powerful option for businesses that are looking to virtualize their hardware system, protect themselves from data loss, keep costs downs, and ensure they aren't leaving valuable systems sitting idle.
Lower Total Cost of Ownership
Scalability
Fast Disaster Recovery
Shared Resources
Remote Erase
Greater Data Protection

REVOLV and the HARMONIZE Software Suite give you system that is managed through a familiar GUI (VMS) and is backed by BCD's 20 years of industry experience. Each part of the HARMONIZE Software Suite optimizes REVOLV and brings you a system that gives you more: more tools, more control, and more peace of mind.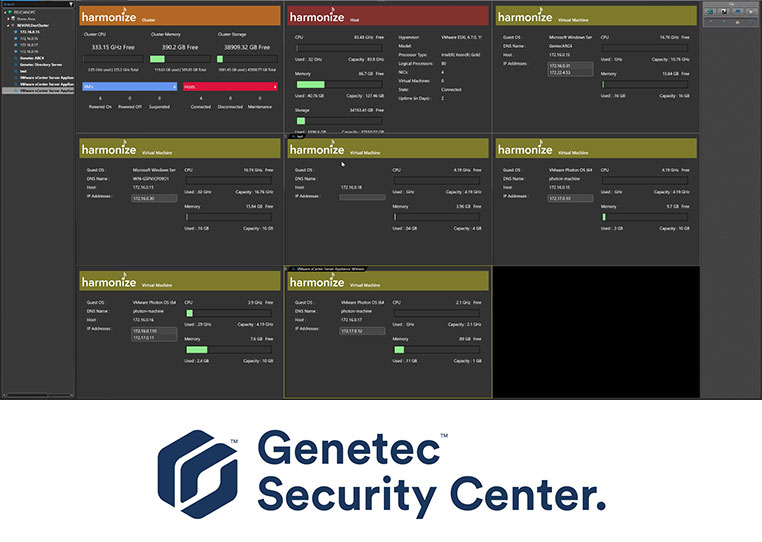 Security Center + Harmonize 
With REVOLV hHCI, Harmonize Software Suite, and Genetec Security Center you will now be able to:
Create a new Virtual Machine without ever leaving Security Center in a matter of seconds.
Alarms and alerts for infrastructure stability.
Remote Console capabilities to manage the Virtual Machine and Operating System.
Edit Virtual Machine properties from the VMS.
Watch how Security Center and Harmonize work seamlessly together here.
Harmonize Conductor iDRAC Plugin
BCD's Harmonize Conductor iDRAC plugin integrates with the familiar Genetec Security Center platform and comes standard on all BCD-manufactured Streamvault appliances that support Dell Technologies' iDRAC health monitoring package.
Key Features
Create entities, event-to-actions, and role fail-over
Gain easier visibility to monitor, maintain and react to critical server infrastructure
Real-time server telemetry, remote server management, and server analytics
Reduction in the number of systems users need to manage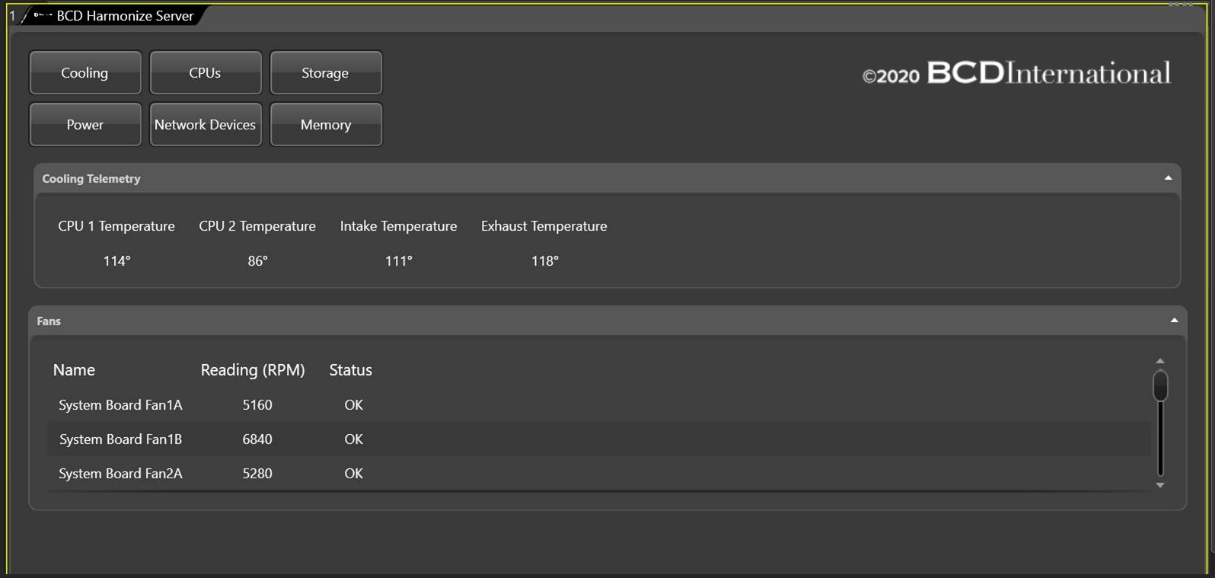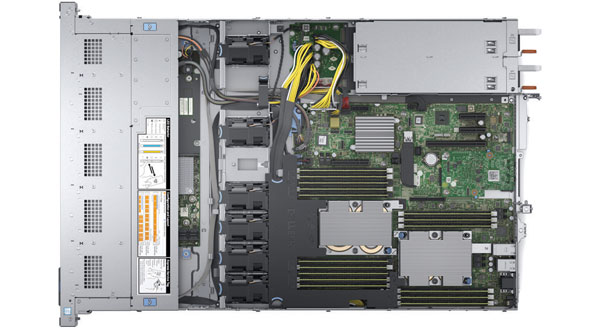 BCD110X-REVOLV
The BCD110X-REVOLV delivers purpose-built performance for enterprise IP video surveillance applications. The 1U, 2-socket server allows the use of SSDs, SATA, and dual port SAS drive technology. With up to (2) Intel® Xeon® Gold processors and 24 DIMM slots, the BCD110X-REVOLV is ideal for high intensity workloads.
Peace of Mind for the Security Integrator
REVOLV Hybrid Hyperconverged Infrastructure is the security integrator's answer to the number of constantly evolving demands in the video surveillance and security industry. While this best-in-class hardware delivers maximum performance, the five and seven-year, Keep Your Hard Drive warranties guarantee peace of mind. 
Need To Make A Quick Pivot?
The BCD International REVOLV Rescue Program was created to assist you in the event your current hardware provider has forced you into an unexpected pivot. Using REVOLV with DEEPSTOR®, DEEPSTOR LITE® or DEEPSTOR+®, we can reuse some or all of your current hardware to allow a seamless move from the old to the new.